Acorde de I Will Protect You - Korn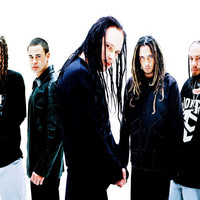 (D)What you gonna do, what you gonna feel 

when suddenly I slip away? 

Almost am a ghost of who I used to be yesterday 

How you gonna touch and how will you collect 

the beauty when it turns to dust? 

Every deal we make, the cells we generate 

are both of us (D E F C E D E F C) 



(D)Please be a(G)ware that I am (D)you 

Nothing could (G)be more certain 

(D)This ain't the (A)time, the place for us to 

(G)understand this life 



(D)Hold you in my arms and hold you in my gaze 



https://www.coveralia.com/acordes/i-will-protect-you-korn.php




							Singing with my dying breath 

Underneath this earth I resurrect your soul 

and nothing less 

Sorry for the space, if I could fill the void 

an ocean wouldn't hold the love 

And everything I have and all I ever was 

is not enough (D E F C E D E F C) 



Repeat Chorus; 

Repeat Chorus 

(D)This ain't the time, (C)this ain't the place (Bb) x7 

I will protect you x...