Acorde de Bad Case Of Lovin' You (Doctor, Doctor) - Robert Palmer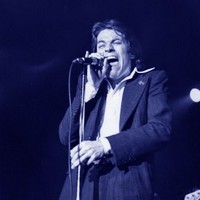 Eriff 

 

EWhoa___________E/D____      E  E/D  Eriff 

 

 

 

EA hot summer night fell like a E/Dnet  E E/D 

I've gotta AfindB my baby Eyet E/D E 

I need E/DyouE to soothe E/Dmy head E 

And turn my AblueB heart to EredE/D E 

 

Cho.. N/CDoctor Doctor, gimme the news I got a Ebad case of lovin' 

you 

      ANo pill's gonna cure my ill I got a Ebad case of Blovin' 

Eyou  E/D EEriff 

 

A pretty face don't make no pretty heart 

I learned that buddy from the start 

You think I'm cute, a little bit shy 

Mama, I ain't that kind of guy 



https://www.coveralia.com/acordes/bad-case-of-lovin--you--doctor--doctor--robert-palmer.php


 

Cho.. 

 

Break...  EE/DE  Whoa____E/D_______Eriff 

 

E A B stop & then 3 quick strums for next 3 chords BBbA 

 

 

N/CI know you like it,EriffE you like it on top Eriff 

ATell me C#mamma , Bare you gonna stop?  E E/D 

 

You had me down twentyone to zip 

Smile of Judas on your lip 

Shake my fist knock on wood 

I got it bad, and I got it good. 

 

Chorus...   

 

Chorus...